Getting there: 1,5-2h
Duration of the hike: 3-5h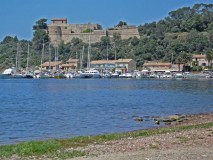 The national park "Port Cros" offers hiking possibilities in a natural environment which has been preserved from human interventions. Restaurants and accommodations can only be found in a small harbour on the island. Camping, fishing, flower picking, smocking and bringing dogs is forbidden. There are two bathing beaches und various hiking trails.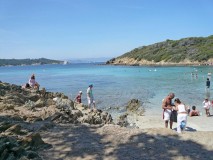 The route to get to the hike leads through Ste. Maxime, La Foux, Cavalaire and Le Lavandou. There are boat connection from Cavalaire (only in the season; approx. 1h) and Lavandou (45 min.)
Directions on Michelin Map 84. For the hike, we recommend the map Nr.3446 est (Cavaliere le Lavandou) from the Institut Geographique National