Les Issambres
Les Issambres is a quiet seaside village with nice sandy beaches, clean water and lots of gree. The copious vegetation implies typical mediterranean varieties: palm trees, pines, oleander, mimosas, cork oaks and cypress
Hillside houses offer magnificent vistas of the the Gulf of Frejus or the Gulf of St. Tropez. You can play tennis at the local club, swim, dive, surf or sail. Beautiful hiking tours in typical mediterranean landscapes are within reach. There are several good restaurants and a center of thalassotherapy.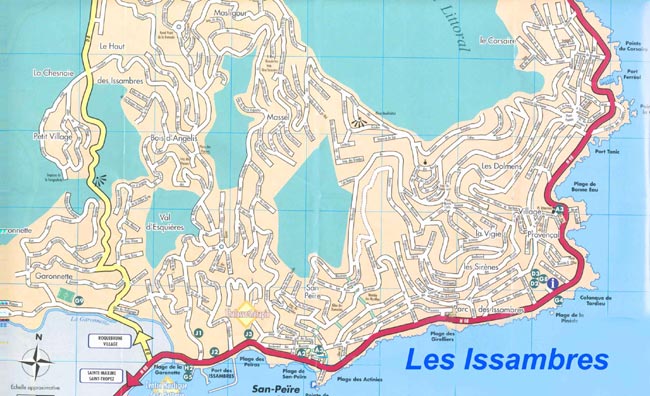 Ste. Maxime
Sainte Maxime is a small town with 7500 inhabitants, many shops, restaurants and cafes. The lanes of the old town invite you for a stroll. Regular ships leave for St. Tropez from the harbour which arrive there within 15 minutes.
Ste. Maxime offers 2 golf courses. Among the places of interestare: the church, the "Tour Carrée des Dames" and the Semaphore.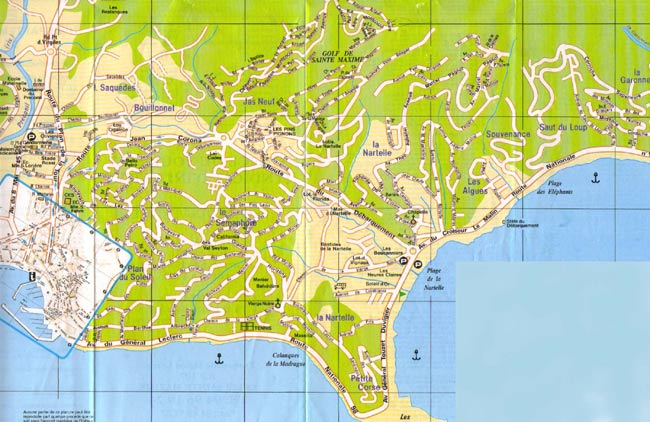 Beaches & Sport
Beaches close to les Issambres and Ste. Maxime can be found here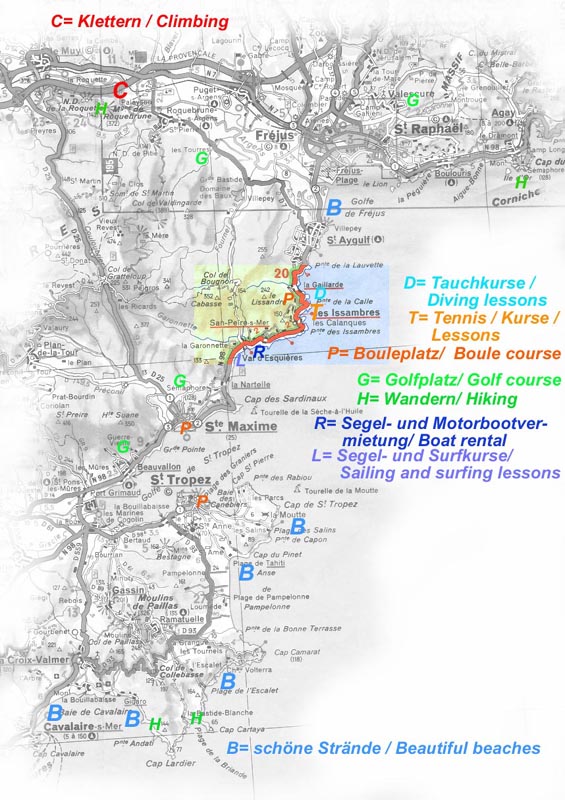 Walking & Hiking
Other Cities & Towns
Wines of the region