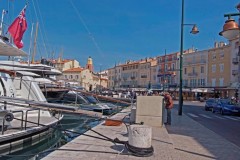 There are various options to get to St. Tropez: by car or boat from Ste. Maxime, in the high-season also from the harbour of Les Issambres. The sailing schedules are available in the tourist office of San Peire or in the harbour of Ste. Maxime. During holidays, the journey by car can last long because of traffic jams. The journey by boat shows St. Tropez from its most beautiful side. Even though it sometimes is very crowded in summer, beautiful spots can always be found. A round trip outside the stream of tourist is absolutely worth it.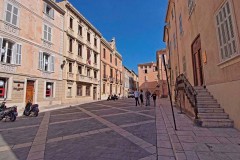 Besides its vast shopping opportunities, St. Tropez offers beautiful small alleys and squares. On Wednesday and Saturday forenoon, there is a market on the square Place des Lices, where one can also nicely sit in one of the cafés. An ascension to the fortress on the top of the town is worth the effort as there is a wonderful panorama view from up there. It is not absolutely necessary to go to the marine museum to have a better and further reaching view.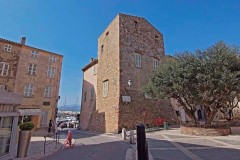 A visit of the Musee de l'Annonciade (a church that was emptied during the revolution) is interesting. It reflects the importance of the town within post-impressionistic painting in France. There is also a very nice view on the town from the top floor.
The Bravades, which go from the 16th to the 18th of Mai, belong to the main tourist attractions. Another highly touristic event is the big sailing get-together for the Nioularge Regatta at the beginning of October.